Sustainability and CO2 neutrality
Sustainability and CO2 neutrality: AHT relies on life cycle management for products
AHT and DAIKIN have set themselves the goal of achieving CO2 neutrality and are implementing numerous measures as part of their sustainability initiative. One important aspect of this is life cycle management, in which AHT tries to recycle and reuse as much plastic waste as possible. In addition, the company relies on renewable energies and has launched the Green Power Project to use its own roof areas for electricity generation.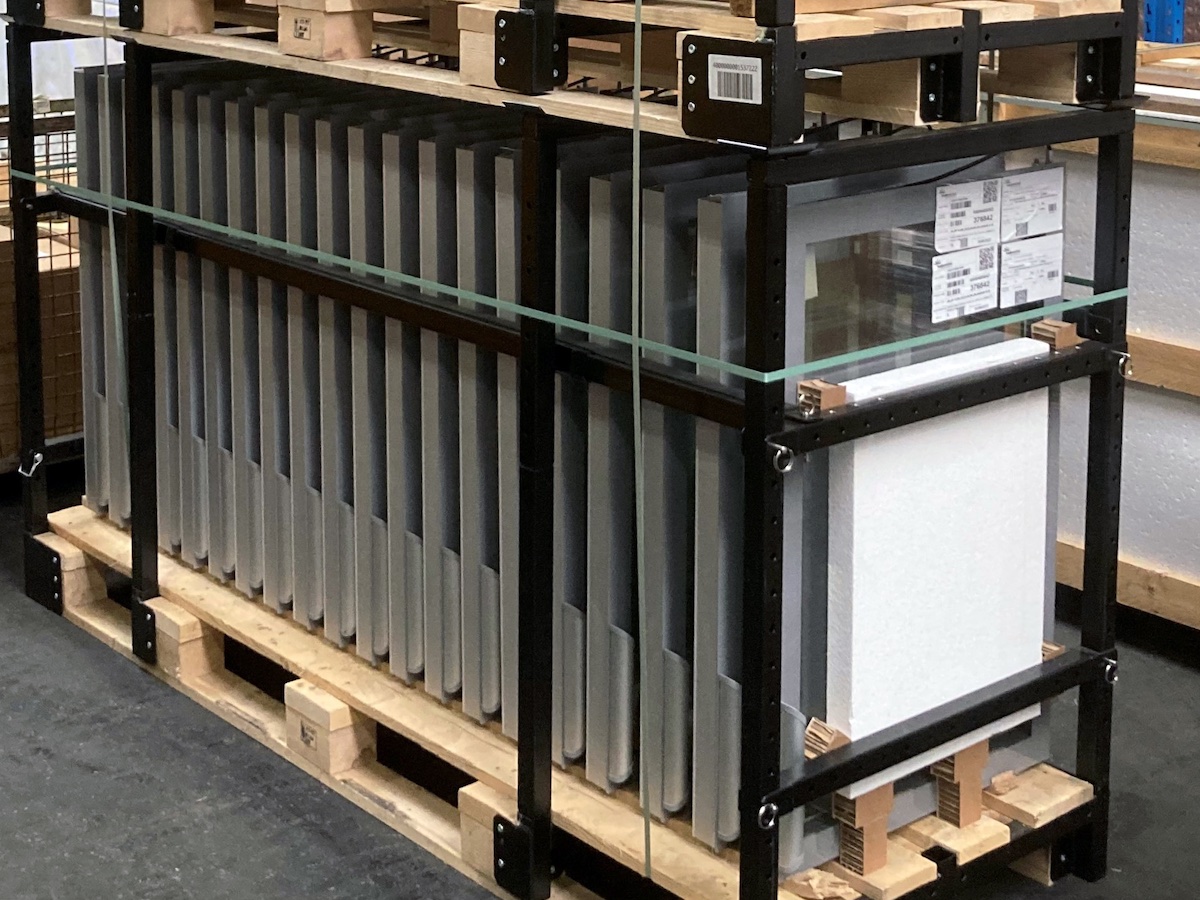 Recycling strategies and reusable packaging
Recycling is highly important at AHT. One action point is that AHT tries to re-integrate the plastic waste generated during the thermoforming of inner containers into the production process. The plastic waste is granulated and used for injection moulded parts. If this is not possible, AHT distributes the waste to suppliers who recycle the plastic waste externally. The company also focuses on sustainability in the area of packaging. In close cooperation with suppliers, reusable packaging is used to reduce single-use packaging. Reusable packaging is already being used for raw materials and for prefabricated parts. Within one year, 47.5 tonnes of waste have already been saved (as of March 2023).
Green Power Project:
To achieve the goal of climate neutrality, AHT has launched the Green Power Project. This involves using the company's large roof areas to generate electricity. By using this idle resource, AHT can not only reduce costs but also contribute to environmental protection in the region. So far, three expansion stages of the photovoltaic system have already been implemented, and others are in the planning and approval phase.
AHT's commitment to renewable energy is impressive. With the plant, the company produces 1,500 MWh of electricity annually, which accounts for about 18 to 20 percent of its own energy needs. The excess electricity produced is used to heat water, resulting in efficient use of the energy generated.
In addition, AHT has also renewed the heating system and installed a new heat pump. These measures contribute to an additional energy saving of 130,000 kWh per year. By using heat pumps, ambient heat can be used efficiently to reduce heating costs and lower CO2 emissions.
Use of LED lighting:
AHT has not only replaced the old lighting in its production facilities, but also in all halls and buildings with energy-efficient LED luminaires. This not only reduces energy consumption, but also extends the service life of the luminaires.
Regional production:
In addition, AHT benefits from its four production sites, which enables the company to respond regionally to market needs. This not only reduces transport distances and thus CO2 emissions, but also optimizes logistics.
Increase the recycling rate:
AHT is working intensively to increase its recycling rate in production. To this end, the recycling process has been reviewed in detail and initial measures have already been implemented to simplify the recycling of appliances. Through these efforts, AHT is making a major contribution to climate and environmental protection. By looking at the life cycle of its products and taking measures to reuse and recycle materials, the company reduces resource consumption and minimizes environmental impact.
Conclusion
AHT is actively committed to sustainability and CO2 neutrality. Through the life cycle management of its products, the use of renewable energies, the optimization of logistics and the increase of the recycling rate, the company makes an important contribution to climate and environmental protection. AHT shows that it is possible to combine economic success with ecological responsibility and thus sets a positive example for other companies.

AHT is committed to achieving the adopted by the United Nations. The initiatives presented here support the following goals: